Why We Give highlights members of our Love Bus family who have gone above and beyond to support the brave children and families we serve!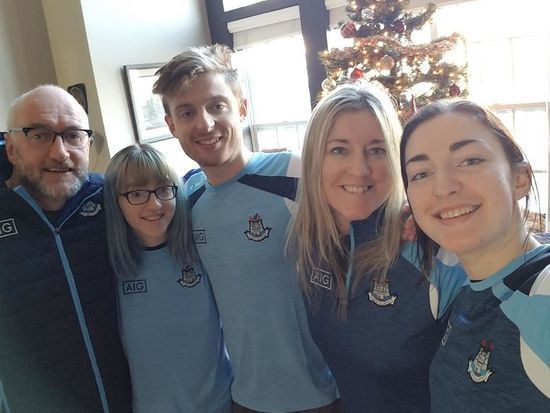 Alan and Emma Fagan learned about Lucy's Love Bus in 2011 at a charity golf tournament in Lowell, MA. Since that time, they and their children have become loyal members of the Love Bus family by volunteering, attending events, serving on our Board of Directors, and in May of 2015, they became one of the founding members of our Lucy's LoveCorps monthly donor program! 

Ten years ago my wife Emma and I were introduced to Lucy's Love Bus by close friends. What really appeals to us about Love Bus is that it brings joy into the lives of kids dealing with life threatening illnesses. I'm a great believer in science and cancer research, but those efforts unfortunately don't help children who are suffering right now. Love Bus has a profound and immediate positive impact on the lives of sick kids, and that means a lot to us. 

We are so pleased to see how Lucy's Love Bus has grown over the past ten years. Our kids joined the effort as volunteers, and my mother, Betty, in Dublin helps out by knitting hats for Love Bus children! When we got involved in 2011, Lucy's Love Bus had recently held their first fundraiser, and were able to help 15 children. Today, they are serving hundreds of families coping with childhood cancer all over New England- and making such a tremendous impact in so many lives. We are proud to be monthly donors, and it makes us so happy to know that every single month, our gift is supporting families who need it most! 

Please join our Love Bus family by becoming a sustaining member of Lucy's LoveCorps. Just $5 a month helps a family pay for their child's medications, while $10 a month gives a family a whole week of groceries!