Leap for Love™
Our most fearless Lucy's Love Bus supporters join forces each year to raise money for the world's bravest kids, and then leap 10,000 feet from a plane! 2017 was a huge success, with 34 skydivers raising $53,000! We had a small but mighty team in 2018 that raised over $25,000, so we're already refueling and prepping to take flight in 2019 to make it the best year yet!
Scroll down to fill out the registration form, and we will send you information on how to get started!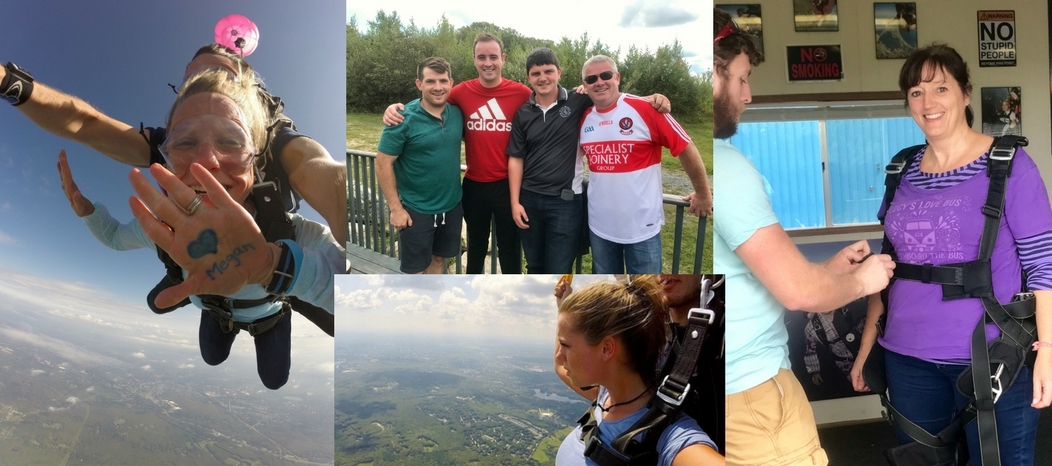 Check out more of the inaugural Leap for Love 2017's awesomeness here!