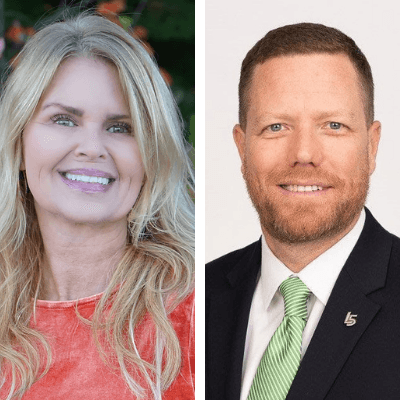 The new year also brings a new face, and a new Board Chair to Lucy's Love Bus! We would like to introduce you to our newest board member, John Pratt. John is a Senior Vice President in Commercial Lending with The Lowell Five Cent Savings Bank. He had been a contributor to Love Bus for many years, and a vital participant in our annual Leap for Love fundraiser. His interest in continuing to grow and promote Love Bus in Lowell and throughout his network was a contributing factor in joining the Board of Directors. We're honored to have John join the Love Bus Board!
In addition, Ann Biese, a Love Bus board member since 2019, has stepped into the role of Board Chair - taking over for former-chair, Mark Iannuccillo. Ann is an international Yoga Instructor and Teacher Trainer for ChildLight Education Company. She is also a Meditation and Mindfulness Therapist for Lucy's Love Bus at Tufts Children's Hospital in Boston.  Ann has taught Mindfulness Based Stress Reduction (MBSR) and yoga to various youth groups and teen athletes across the country. She has been a featured speaker on meditation, yoga and mindfulness in hospitals, schools and conferences worldwide, and is the author of several illustrated yoga and mindfulness books for children. Ann has big shoes to fill, but we have no doubt that she is more than up for the challenge! 
We are so excited to welcome John to the Love Bus Board, and Ann to her new role as Board Chair!