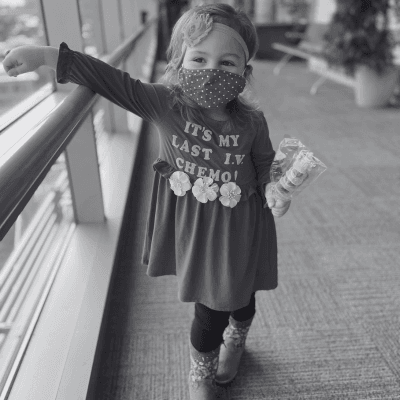 One of the most significant misconceptions about childhood cancer is that it concludes once treatment ends. Childhood cancer treatments can be lifesaving, but these treatments - which can include surgery, chemotherapy, radiation therapy, and stem cell or bone marrow transplant- may also have lasting consequences. These challenges are known as late effects, and they can have a profound impact on the lives of childhood cancer survivors.
Late effects refer to health problems or complications that can arise months or even years after the completion of cancer treatment. These effects can persist long after the initial cancer diagnosis and treatment have concluded, and they may affect various aspects of a child's physical, emotional, and psychological well-being. Late effects can vary widely depending on several factors, including the type of cancer, the specific treatments received, the age at which the child was treated, and individual genetic predispositions.
Generally speaking, late effects may impact organs, tissues, and bodily functions; hinder growth and development; affect mood, feelings, and actions; disrupt thinking, learning, and memory; and create challenges in social and psychological adjustment. Furthermore, survivors may face an increased risk of second cancers, adding to their ongoing health concerns.
A sobering statistic reveals that more than 95% of childhood cancer survivors will encounter significant health-related issues by the time they reach 45 years of age. This highlights the importance of addressing the unique needs of this vulnerable population not only during cancer treatment, but throughout their lives.
Although the journey for childhood cancer survivors is fraught with challenges, there are ways to enhance quality of life. Behaviors that promote health and well-being, such as maintaining a healthy diet, regular exercise, integrating complementary therapies, and attending routine medical checkups, can make a significant difference in their overall health and happiness.
Amidst the complex landscape of childhood cancer and its long-lasting effects, Lucy's Love Bus offers a range of programs designed to support New England families who have or had a child diagnosed with cancer before the age of 21. Importantly, this support extends beyond the active treatment phase and continues into remission or even hospice care. And children don't age out of our programs, ensuring that survivors receive the assistance they need throughout their lives. Love Bus offers vital lifelines of support, ensuring that these brave individuals receive the care, attention, and resources they deserve throughout their lives.
"After cancer treatment ends, once your child's hair grows back and they don't look so sick anymore, people assume everything is great and that you get the life back that you had before. But really your life is altered forever. We were in survival mode for so long, but now we're processing what we've been through and working to rebuild. We are so grateful for the continued support from Lucy's Love Bus during treatment and during this time!" - Sandra, Jane's mom
As we champion the cause of childhood cancer awareness, it's crucial to remember that love and support do not have an expiration date. Childhood cancer does not end at treatment, and neither does Lucy's Love Bus' support, offering hope and healing to survivors and their families, one day at a time.