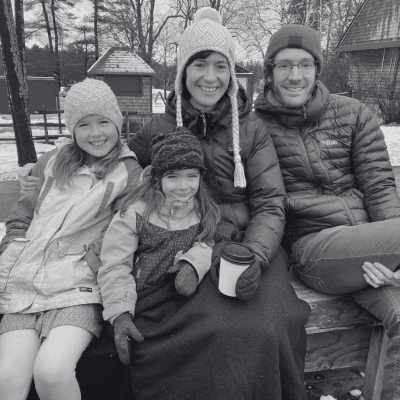 When a child receives a cancer diagnosis, the impact reaches far beyond the patient. The entire family is thrust into a world of uncertainty, fear, and emotional upheaval. While the focus naturally falls on the child undergoing treatment, it's essential to recognize that siblings and caregivers are deeply affected by a childhood cancer diagnosis in their household. A childhood cancer diagnosis is a seismic event that sends shockwaves throughout the family.
The siblings of children with cancer often bear a heavy emotional burden. They can be confused and frightened, as they grapple with their "new normal." Here are some ways in which siblings are affected:
Disrupted Routines: Childhood cancer often means frequent hospital visits and changes in family routines. Siblings may feel like their world has been turned upside down, leading to anxiety and insecurity.
Emotional Challenges: Siblings may experience a range of complex emotions, including fear, anger, jealousy, and guilt. They may struggle to understand why their sibling is sick and why their family's life has changed so drastically.
Loneliness: The sick child often becomes the center of attention, leaving siblings feeling isolated and neglected. They may yearn for moments of normalcy and a chance to be the center of attention themselves.
Grief: In cases where a sibling's cancer journey doesn't end happily, the loss can be devastating. Bereaved siblings may experience depression, anxiety, or other mental health issues as they cope with the loss of a sibling.
Parents and caregivers play a pivotal role in a child's cancer journey. They provide unwavering support and care, but the toll on them is immense:
Chronic Stress: The chronic stress of managing a child's cancer treatment can take a severe toll on parents and caregivers. Constant hospital visits, medical decisions, and uncertainties contribute to this stress.
Physical Health: Caregivers often neglect their own health while caring for a sick child. Poor diet, lack of exercise, and sleep deprivation become common issues.
Financial Strain: The financial burden of childhood cancer can be overwhelming. Medical bills, transportation costs, and lost income due to caregiving can push families to the brink.
Emotional Toll: Parents and caregivers experience a wide range of emotions, including fear, grief, guilt, and exhaustion. The emotional toll can be long-lasting.
As an organization that is so deeply involved with each of our families, we heard their cries for care and support to extend to the entire family. We aimed to address these long-standing unmet needs within the childhood cancer community, and thanks to the unwavering dedication of our funders and community, we were able to fulfill our goal. In 2022, we introduced two new programs: Sajni's Siblings and Ilene's Caregivers.
The Sajni's Siblings program provides a lifeline to siblings of children with cancer. It offers them opportunities to create happy memories during what can be an incredibly lonely and challenging time. This program allows siblings to engage in integrative therapies and activities of their choosing, either with or without their sick sibling, offering them a chance to be in the spotlight. It facilitates bonding time outside of the hospital or home, giving siblings precious moments of togetherness. Moreover, Sajni's Siblings extends its support to bereaved siblings, helping them navigate the grieving process by participating in activities tailored to their needs.
The Ilene's Caregivers program completes the circle of care by offering a range of support services to parents and caregivers of children with cancer. It includes massage therapy, support groups, advocacy, and retreat weekends, all aimed at allowing these dedicated individuals to focus on their own mental health and self-care. By offering the Ilene's Caregivers program, Lucy's Love Bus recognizes the critical role parents and caregivers play in a child's cancer journey and provides them with the much-needed support to cope with the chronic stress and grief associated with this difficult journey.
These initiatives not only highlight our unwavering commitment to supporting the entire family of a child with cancer, but also provide invaluable respite and healing opportunities for those often overshadowed by the diagnosis, ensuring that no member of the family is left behind in their journey towards healing and hope. Lucy's Love Bus is now the only nonprofit in the nation that provides free integrative therapies to the entire family of a child with cancer, regardless of the child's phase of treatment.